Arrivederci and Ciao!
An Italian leaves the ship – an old friend comes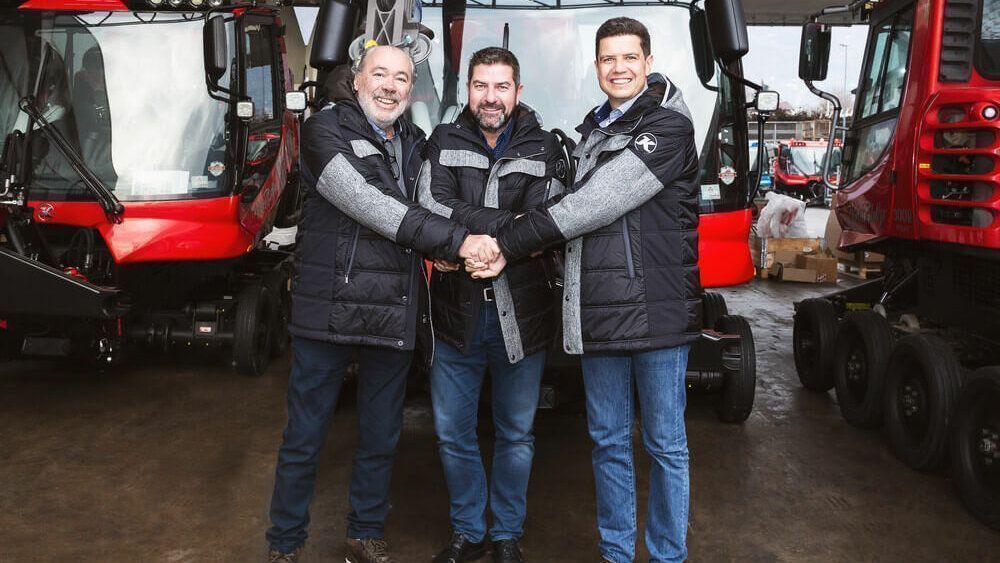 Valter Tura, managing director of Kässbohrer Italia GmbH, reflects on his time at PistenBully with satisfaction and abundant pride.
Every day in his younger years he drove by a building with a big K in a circle. In 1989 he applied there for a position as a salesman and was accepted. That kicked off a 30-year "relationship". He is ending his career as the head of Kässbohrer Italia. On March 31, 2020 Valter is going into his well-deserved retirement. His Italian temperament opened doors for him. Accordingly, he was able to build close and personal relationships with customers over the course of decades. The industry was not always easy.
But his dedication and energy were simply well received. His sales product, however, was not limited to the PistenBully. Valter also achieved success on the shore and provided for clean beaches with BeachTech. To the question about the absolute highlight of his career, he has only one answer: "The new development of the company's location in Bolzano. I'm very proud of that. I won't be taking part in the move. But the employees will feel very much at home there. Finally there will be space for the workshop and spare part stockkeeping. The new location contributes to enabling processes to be optimized." In the end, the customer always benefits, too.
An old friend comes!
On April 1, 2020 he will take over management of Kässbohrer Italia as managing director. Until now Florian Profanter has been known worldwide as the head of the PRO ACADEMY. He built up and expanded the academy with incredible dedication. Since 2016 he has been working in this capacity at Kässbohrer Italia GmbH.
Prior to this activity he was already active in this market for many years. He knows ski areas and their requirements like no one else. When time allows, he also likes to spend a night now and then grooming a slope himself. Regarding his new task Florian says, "I look forward to the challenges ahead of me. Together with the successful and dedicated team in Bolzano." He will continue to advance the PRO ACADEMY with the existing team and support from Laupheim under the direction of Raimund Mayer, service manager.
We wish Valter Tura a relaxing yet exciting retirement. We wish Florian Profanter good luck in his new position!