The Academy
The ACADEMY

The original.
The PRO ACADEMY is a professional training academy for snow cat operators, maintenance technicians, and operations managers at ski resorts. The trainings can be booked - depending on the level – by private persons as well as by corporate clients. The content ranges from manufacturer-independent beginner trainings to individual consulting concepts.
Online and classroom training
Training modules can be completed with our PRO ACADEMY trainers in an in-person, classroom setting or via an online, webinar-based course. We also have in-depth, interactive, online courses that provide the learner with 12 months of access to their chosen courses to be able to look back on trainings to refresh their memory.
Special trainings
PRO ACADEMY offers special trainings for corporate customers in addition to the level system. The training content of these courses is based precisely on your individual requirements and wishes. The special courses take place on-site at your ski resort and can be freely combined.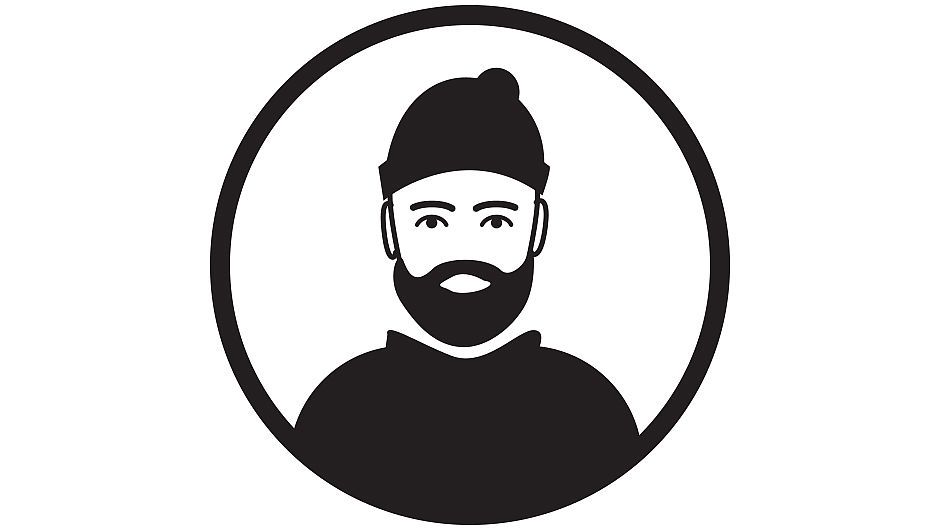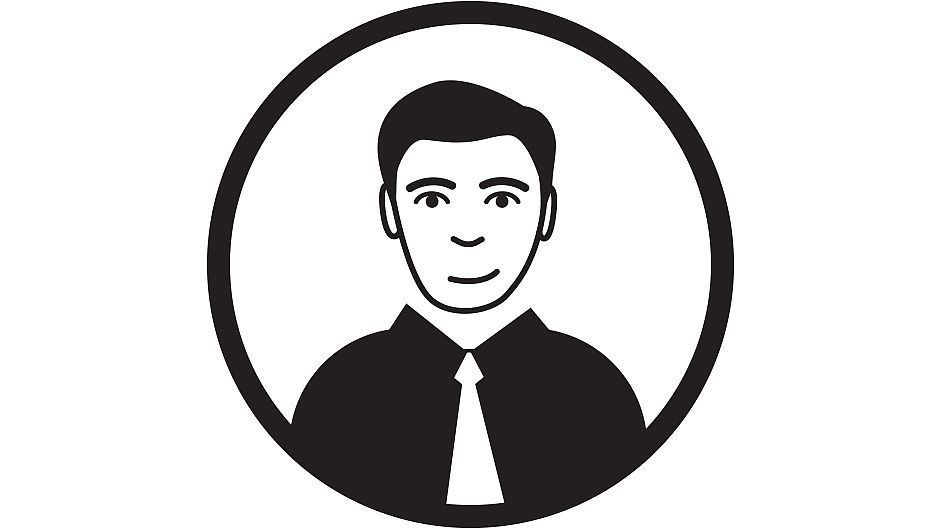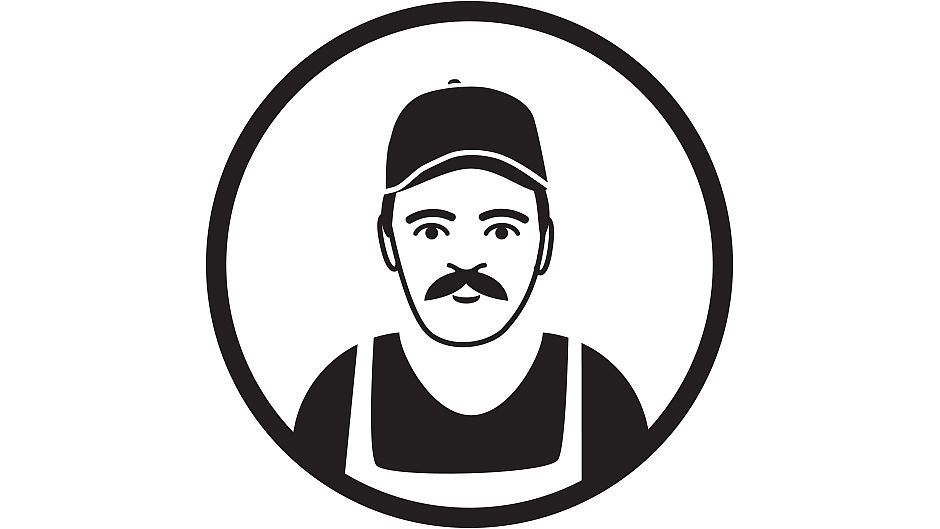 In the PRO ACADEMY, drivers and those who want to become drivers, learn the proper handling of snow groomers. The training courses impart basic technical knowledge and focus on the topics of safety, careful handling of the vehicles and the construction and maintenance of a perfectly groomed slope. In the special training courses, advanced riders also learn how to prepare terrain parks, race and/or competition courses safely and efficiently. The content of each course builds on each other thematically. At the end of each module you will take an exam. If you pass the exam, you will receive a certificate and qualify for the next level.
Consulting
The success of a ski resort is the sum of many different measures. We help you to optimize each of them. In the area of consulting and management, PRO ACADEMY offers you individual consulting and training programs with different focal points. PRO ACADEMY will provide a professional consultation with concrete recommendations for action items based on an in-depth analysis of your operation. Independent of the manufacturers of your vehicle/machine fleet, we will precisely tailor your consultation to fit the requirements of your operation and provide possibilities to your on-site processes.
Employee training
Your employees are your greatest potential. Only with a well-trained team will you reach your goal: to offer your guests the perfect skiing experience - in an efficient and sustainable way. The level system of the PRO ACADEMY covers various topics from the basics of slope preparation and vehicle operation, to special content such as working in the park or with a winch to prepare World Cup tracks. Pick up each student at their individual level of knowledge. Since the training content is also available online, your team can easily log into the training from any mobile device and continue working through the content. At the end of each level, there is an exam. Upon successfully passing the exam, participants receive a certificate and qualify for the next level – so every employee can work their way up to the top with motivation and at their own pace.
Special training
Turn your employees into true specialists! With our special training courses, you can train your drivers specifically on certain topics. Due to the special concept, the special trainings are the perfect supplement to the level system and can be combined individually and freely.
The technical training courses are based on an integrated learning model consisting of online and practical training. The practical part takes place in the modern training center of the Kässbohrer headquarters in Laupheim, Germany, or in various subsidiaries. The small group size of a maximum of eight participants ensures a personal learning atmosphere.
The new modular training structure is divided into two levels. On level 1, everything revolves around the main question "What?". Either as online or practical training, hydraulic & electrical basics, basic PistenBully maintenance and functionality are discussed in detail. Level 2 deals with the main question "How? In one or two days of practical training, the topics CAN BUS, advanced hydraulics & electrics and Cummins engine are covered. The topics SNOWsat, tiller and winch can be learned online or in practice in half or full day sessions.
Level system
For individuals and corporate customers.
Within the framework of a three-stage level system, you can go through training modules that build on each other, depending on your wishes. Depending on the topic, these are conducted as online training, theoretical instruction and/or practical training. At the end of a module, participants take content-related exams and, if they pass, receive an official certificate of achievement.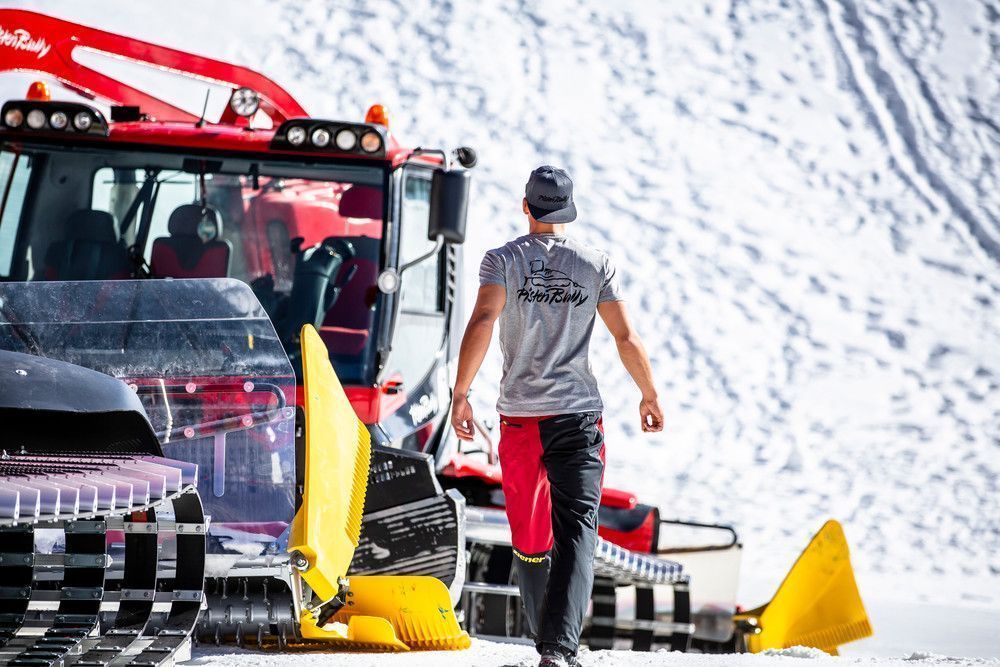 Special Trainings
For corporate customers.
Train your employees to become experts! Compile specific modules on certain topics freely and individually. We will be happy to support you in selecting a training portfolio tailored to your needs. The training is conducted on-site directly at your ski resort and leaves plenty of room for individual questions. After completion, all participants receive a certificate of participation.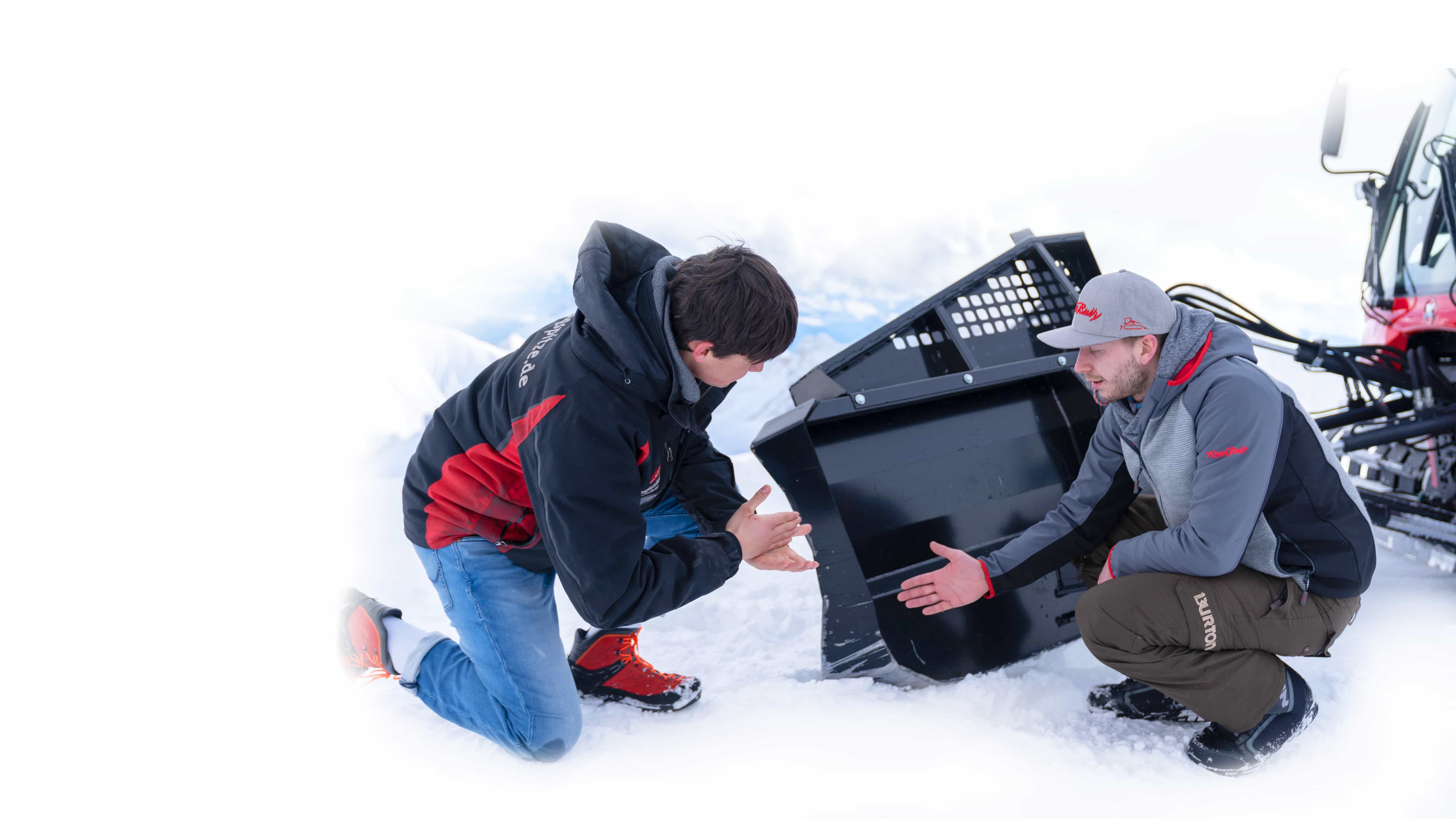 Consulting
For corporate customers.
To optimize your processes, you can book individual consulting services on specific topics. These range from analysis of the current state to in-depth management seminars. Tailoring the consulting to your individual situation and specific requirements reveals the concrete potential for saving resources and increasing efficiency. For a significant reduction of your operating costs.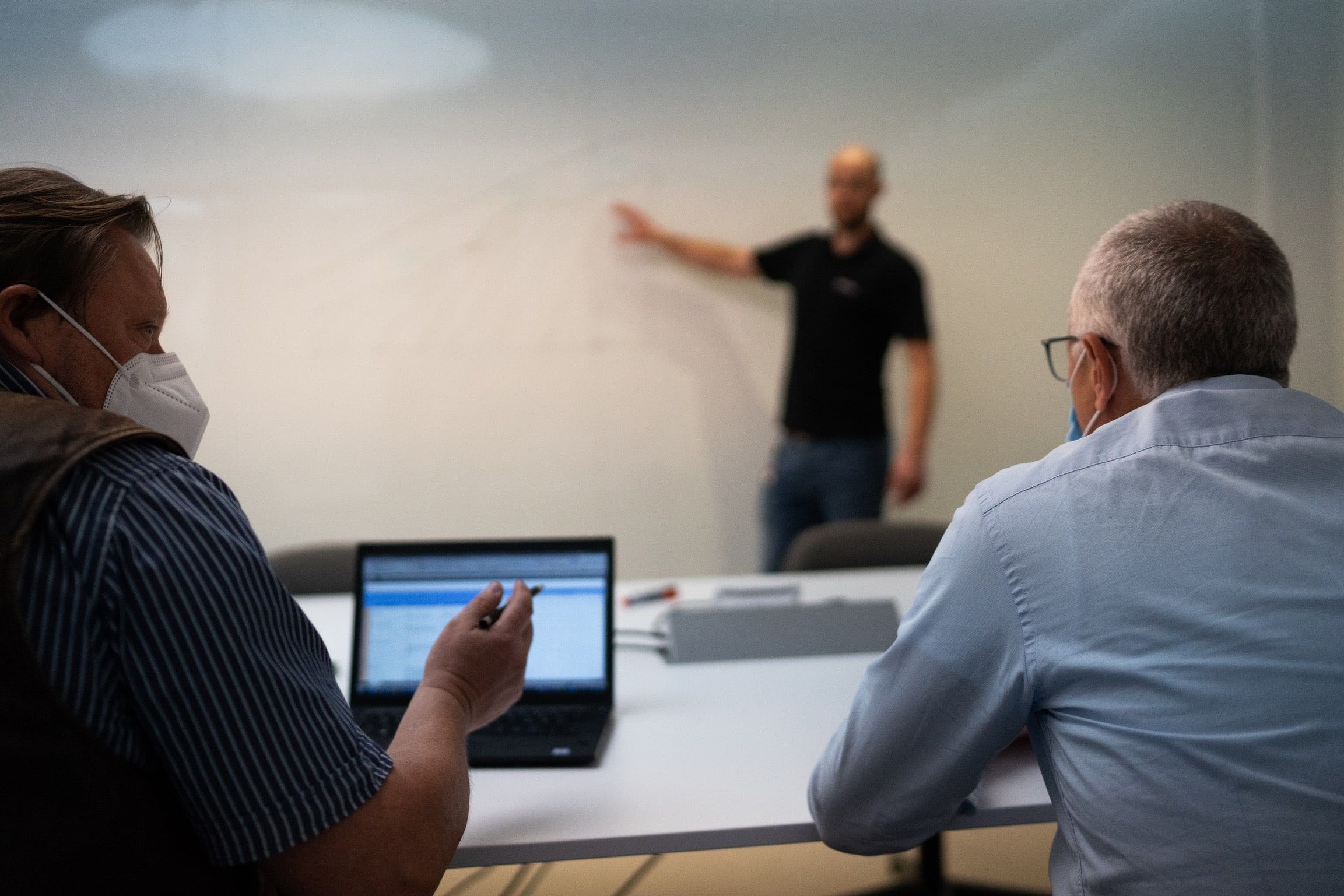 George Sarimpalidis, head of PRO ACADEMY technical training, answers the most frequently asked questions about PRO ACADEMY's beginner training courses.
What are the requirements to participate in PRO ACADEMY's beginner training (Level 1.0)?
You need to be willing to learn and for the practical training lessons you have to be minimum 18 years old.
What happens after I have completed the beginner training (Level 1.0)?
Once participants successfully complete the Level 1.0 training, they receive a certificate. Then they can start their job-search.
There are a lot of websites where ski resorts advertise their open positions. Further, it is also possible to continue with a training of the higher levels.
What is the PRO ACADEMY beginner training (Level 1.0) about?
Our Level 1.0 Entry-level snow grooming courses are an introduction to the profession of snow grooming. Participants will gain basic theoretical knowledge relating to vehicles, operating techniques and slopes.
There is particular emphasis on driving styles, to ensure participants understand how to use the vehicle safely in a smooth, economical and eco-friendly way.
Find out now about the individual training and consulting concept of PRO ACADEMY or book directly
online a course of your choice!