Online Trainings
Getting started made easy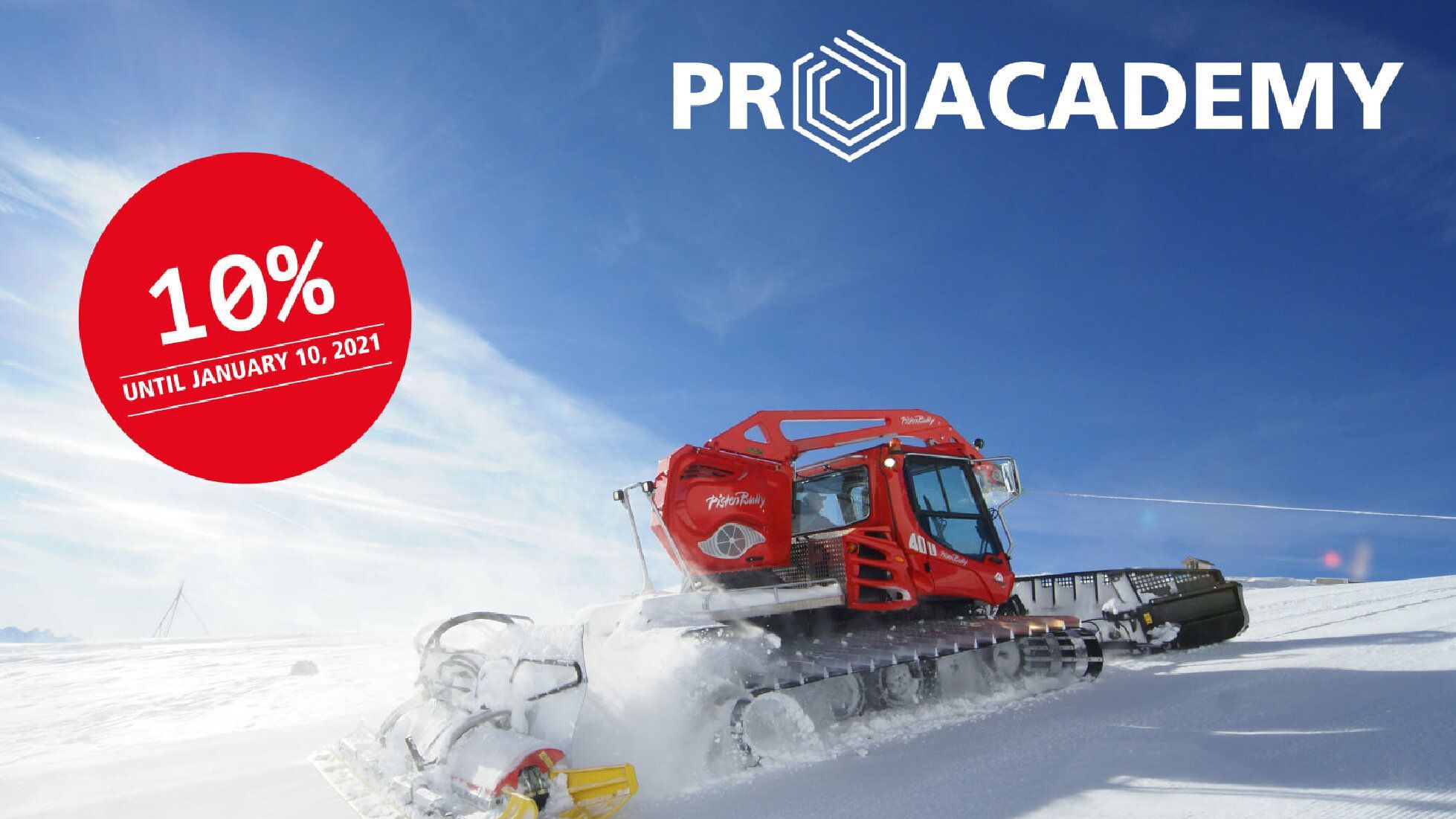 Online conferences, viedeomeetings, homeschooling all this has almost become a habit for many people. And you can also prepare perfectly digitally for the start of the winter season. The PRO ACADEMY with its online trainings offers exactly the right start now.
All trainings with discount
With the discount code "10BIS10" there is a 10% discount on all courses until January 10, 2021. Thus, the additional time can be used for further training to start perfectly prepared properly into the season. Whether on topics such as preparing ski slopes, building and preparing fun parks or working with the winch, in the PRO ACADEMY everyone will find the right course for their level of knowledge.
The trainings are interactive and can be done anywhere on PC, tablet or smartphone. Whether at home, or on the remotest mountaintop, once downloaded the courses can be replayed anywhere, even without an internet connection. Click here to go to the PRO ACADEMY learning platform.
New demo version
For all those who are not yet familiar with the interactive training courses, PRO ACADEMY offers a new demo version for testing. Here, interested parties can get an insight into the course and content of the course "Piste Preparation for Beginners". Click here for the demo version.