Technical Training Courses
Online and hands-on training courses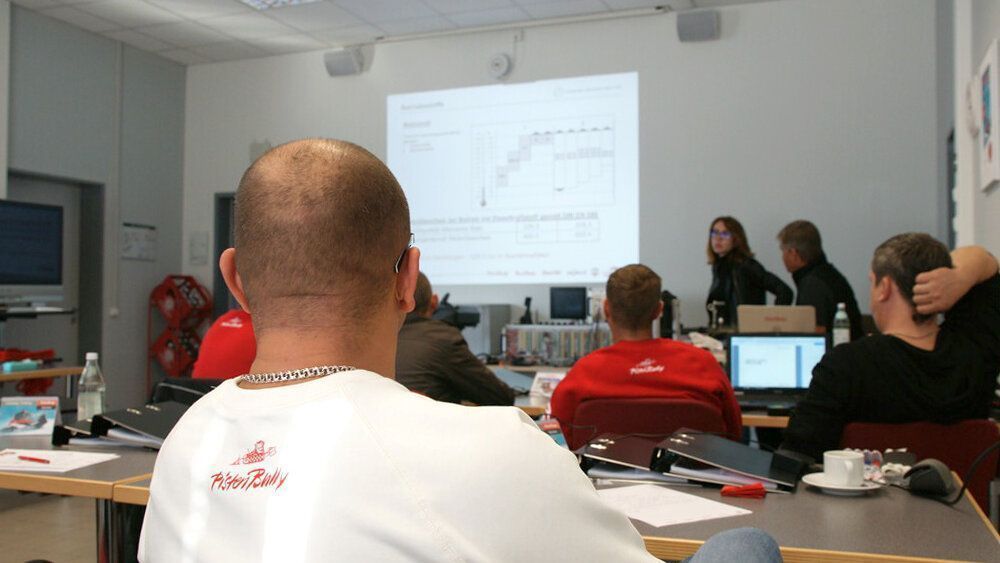 Online and hands-on training courses
The technical training courses are organized and taught by George Sarimpalidis. They are based on an integrated learning model consisting of both online and hands-on training. The hands-on part is held at the state-of-the-art training center of the Kässbohrer headquarters in Laupheim. The small group size of a maximum of eight participants ensures a personalized learning atmosphere. For international participants, the training courses will even be offered in English from the beginning. Furthermore, there are plans for offering training courses in Italy, France and Switzerland in the respective national languages.
Basic and advanced courses
The new modular training structure is divided into two levels. At level 1, everything is focused on the "what". You have the choice between taking these classes online and hands-on. The classes discuss the fundamentals of hydraulics and electrics, the basic PistenBully maintenance and their function in detail. The courses are projected to be available from early June 2020 in the hands-on version and from early July 2020 in the online version. At level 2, the focus is on the "how". The topics of CAN BUS, hydraulics and electrics for advanced mechanics as well as the Cummins engine are each studied in one or two days of hands-on training. You can study any of the topics of SNOWsat, tillers and winches online or hands-on in half-day or full-day units.