The academy within the academy
Retention and professional development of employees are among the major tasks we all are facing. Each ski area has its specific requirements and standards. PRO ACADEMY of Kässbohrer Geländefahrzeug AG has come forward to exploit the full potential of the innovative technology of the PistenBully comprehensively. Therefore, every ski area now has the opportunity to compile individual course curricula for all of its employees – in addition to the many courses it offers for technicians and operators. That is, your own academy within PRO ACADEMY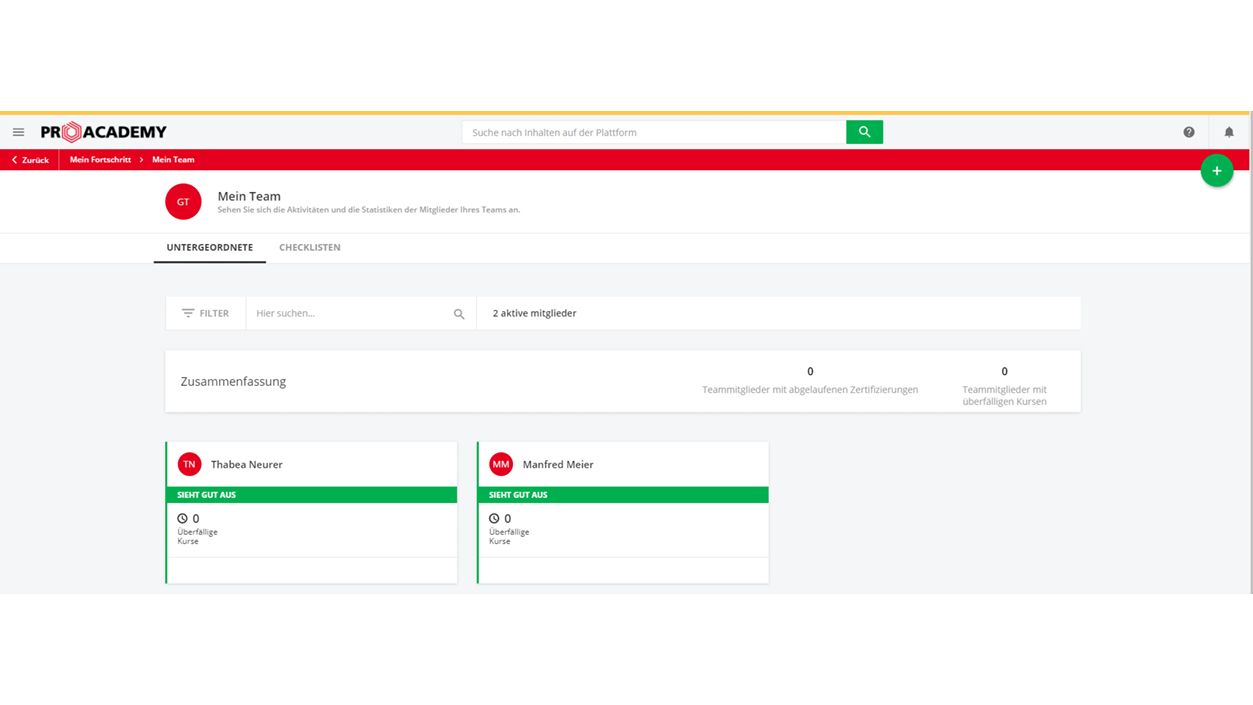 High-quality online training
For quite some time, PRO ACADEMY has been offering high-quality interactive online training in addition to the on-site courses. The design process of these training courses makes use of expertise gained over many years all around the world. Kässbohrer shares its knowledge on any topic, be it grooming ski slopes, creation and grooming of terrain parks or tasks with the cable winch – no matter what. Now the learning platform in which the online courses are embedded has been thoroughly optimized and a series of new functions have been added.
Managing one's own teams
The function most in demand by users is the management of one's own teams. Therefore, it is now possible to form a team of your own employees within the learning platform and to control their learning progress.
Ski areas can independently set up their own team and compile individual curricula for their employees. The team leader can clearly trace which team member has completed which course and when or whether a member has not even started the course yet. The team leader can view both the certificates and the time spent on the courses. This furnishes the team leader with a comprehensive overview of the professional development of their entire team and of each individual employee. If you are looking for an easy-to-handle tool for professional development of your employees, you should take a look at the new learning platform of PRO ACADEMY: portal.proacademy.info