Top marks for conserving resources
We asked Werner Bieg (WB), Area Manager of Snowmaking and Slope Grooming at Lenzerheide Bergbahnen AG, Switzerland, to tell us how his team has benefited from the training courses of PRO ACADEMY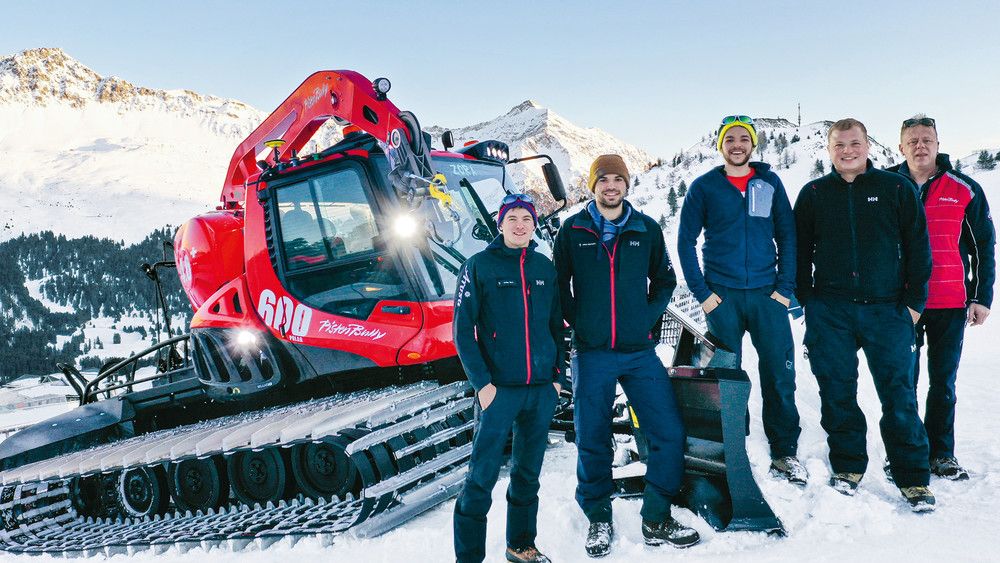 Kässbohrer Magazine (KM): What expectations did you have for the training?
WB: We had two major goals right away: To improve slope quality while at the same time reducing fuel consumption and repair costs.
KM: You have anchored the topic of sustainability into your strategy. Is the PRO ACADEMY training course an investment into this topic?
WB: Yes. This is because we determined that cost-effective driving and efficient slope grooming uses significantly less fossil fuels and therefore less CO2 is emitted.
KM: Who attended the training? Snow groomer operators or employees from other areas as well?
WB: Last year, longtime operators as well as the entire snowmaking crew were there. This is because many topics in the theoretical classes also focused on cost-effective snowmaking. This year we registered the operators with less experience to the course.
KM: In hindsight, what has the PRO ACADEMY training course done for you?
WB: Operators have become more reliable in working with their machines. They expanded their knowledge of how to save fuel and work with ma­chines in a way that cuts down on resources.
KM: Will you continue to keep working together with PRO ACADEMY?
WB: Of course! The training is definitely something we recommend.
Lenzerheide Bergbahnen AG booked all three Level 2.0 slope grooming modules for advanced learners: Early season, peak season and late season.
Together with the Arosa recreational area, Lenzerheide is the leading winter alpine sports resort in Switzerland. During the winter season, 400 employees of Lenzerheide Bergbahnen AG tend to every detail of the ski area and all 225 kilometers of its ski slopes. Its specialty: High-quality products and a pioneering role in sustainability. The mission: To maintain this role, both now and in the future, with excellently trained operators. With the tried-and-tested PRO ACADEMY training program, the course for this is set.