Use your time to broaden your knowledge
Long before the pandemic, PRO ACADEMY presented the first online training portal for slope grooming. Now it has truly become THE medium of choice for providing continued education options whenever you want and—more importantly—wherever you want. The online training courses allow you to access the learning content with flexibility and to integrate continued education seamlessly into your everyday life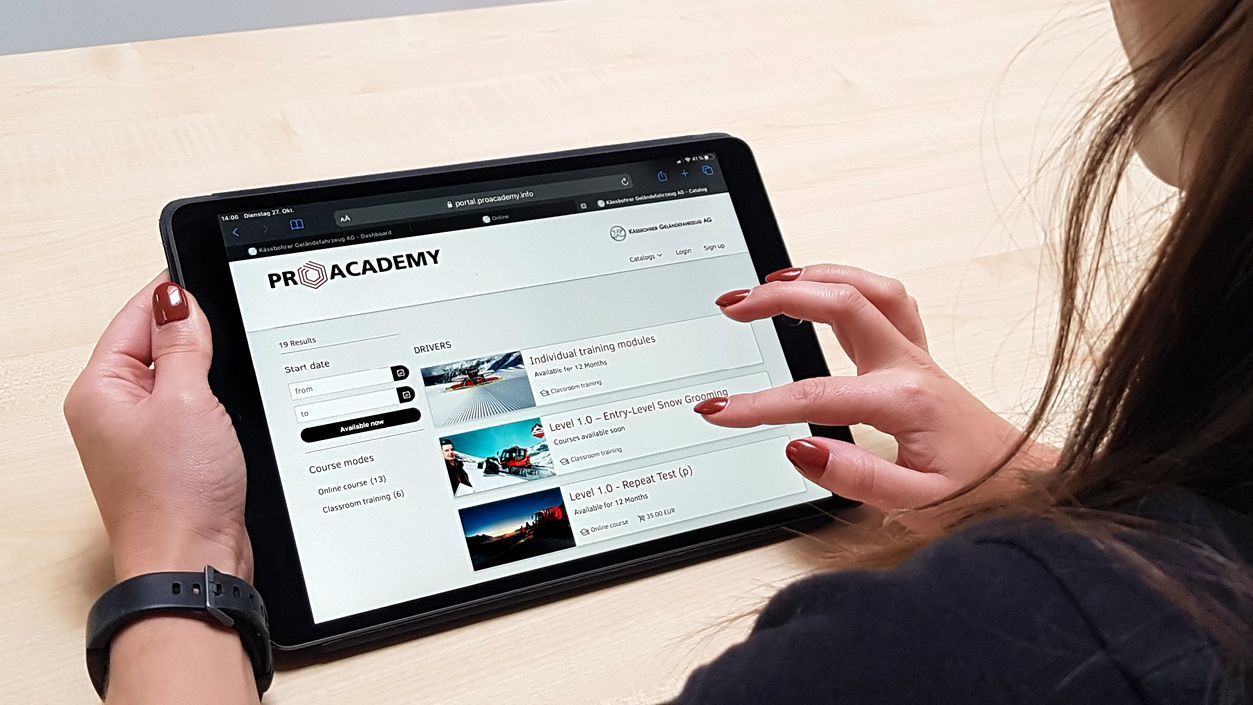 From the classroom to your home
In these times, physical distancing is the best way to minimize risk for all of us. Many people have gotten used to working "on the go" as part of their normal lifestyle. And if you can even hold a meeting with your boss from your kitchen table, there are no limits to the choice of locations for an online training course.
Continuing education – no matter the time and place
Whether you are at your desktop, on your tablet or on your smartphone – you can access the content of the PRO ACADEMY from everywhere without problems. This allows you to protect yourself and your fellow human beings while still continuing your education at the highest level. The online training courses can be paused at any time and continued at a later time. All participants can complete the training modules at their own pace. Just like the in-person courses, there is a test at the end of each training module – also completely online. Graduates receive an official performance record and qualify for further training modules. Numerous courses are offered, both for beginners who want to increase their chances at getting an open seat in the cockpit of a PistenBully and for the continued education of advanced operators.
Get started right away at www.proacademy.info