SNOwsat Training
Efficient snow management with SNOWsat
Consulting and Training

In this project, the grooming and snowmaking processes in your ski resort are optimized and further developed with our PRO ACADEMY trainers. Together with your employees responsible for snow management, the individual situation in your ski resort is addressed. On this basis, SNOWsat will be used to develop a strategy and concrete measures to make optimal use of the available resources.
The project dates are flexibly arranged depending on your needs and your individual wishes. Whether at your ski resort or as an online consultation, we make it possible.
This PRO ACADEMY project is suitable for opperation managers, managing directors and workshop managers of ski resorts or mountain railway operators.
Inventory
Inventory Identification of terrain-related challenges and definition of goals for efficient snow management

Development phase
Identification and elaboration of the necessary measures for maximum efficient snow management

Implementation phase
Support in the execution and implementation of the developed measures

Review
Control and evaluation of the measures taken

Advantages of SNOWsat Training
Maximum efficiency with SNOWsat solutions
By means of well-founded specialist knowledge from theory and practice, the PRO ACADEMY offers training courses for all topics of efficient slope and snow management. Learn how to use the various SNOWsat solutions safely under the supervision of our trainers. Benefit now from our SNOWsat training courses and get the most out of the various solutions.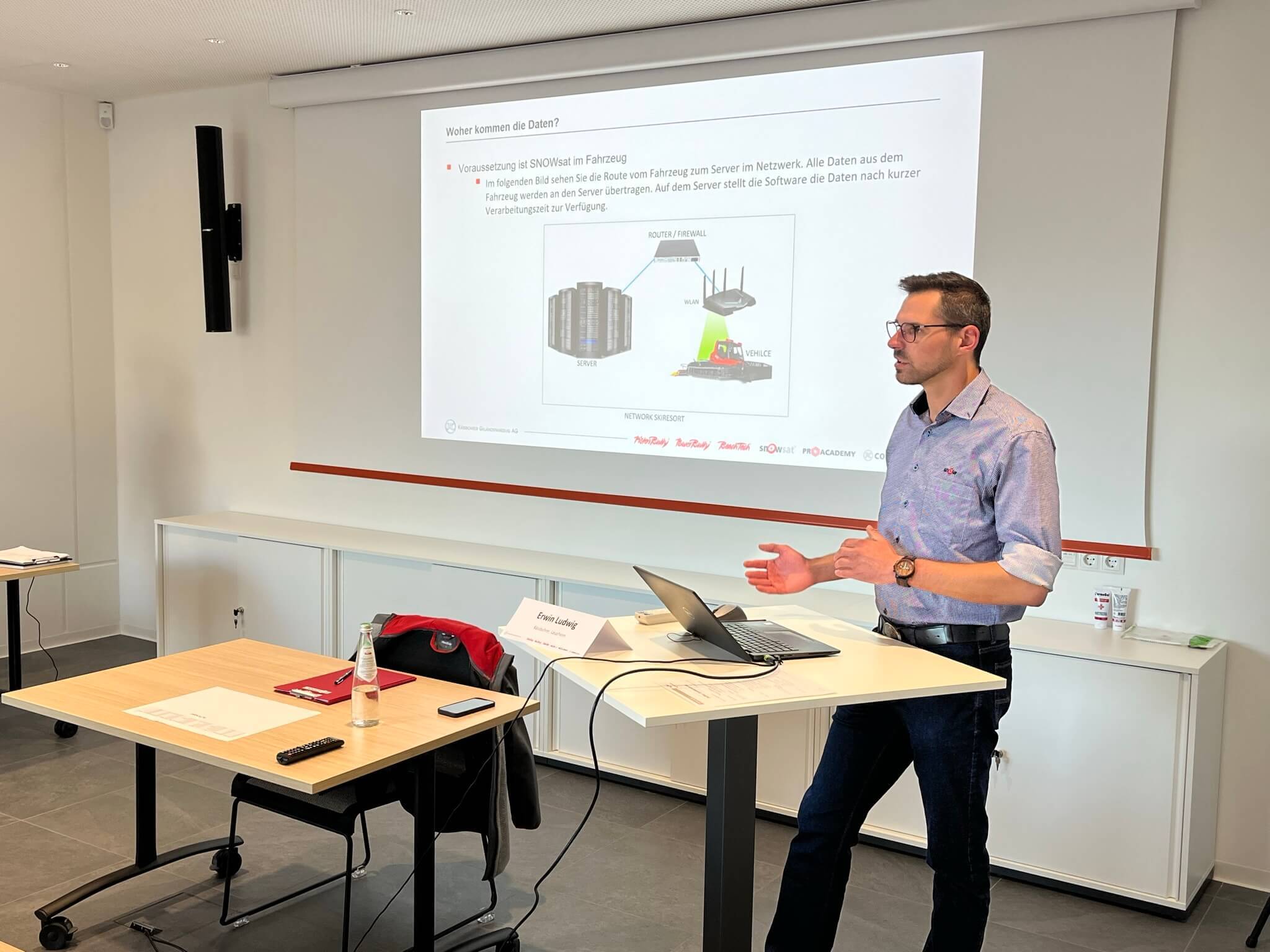 Discover the diversity of our SNOWsat training courses
Contact
Your contact person helps